Dining Table

Single slab of red cedar.
Legs of Douglas fir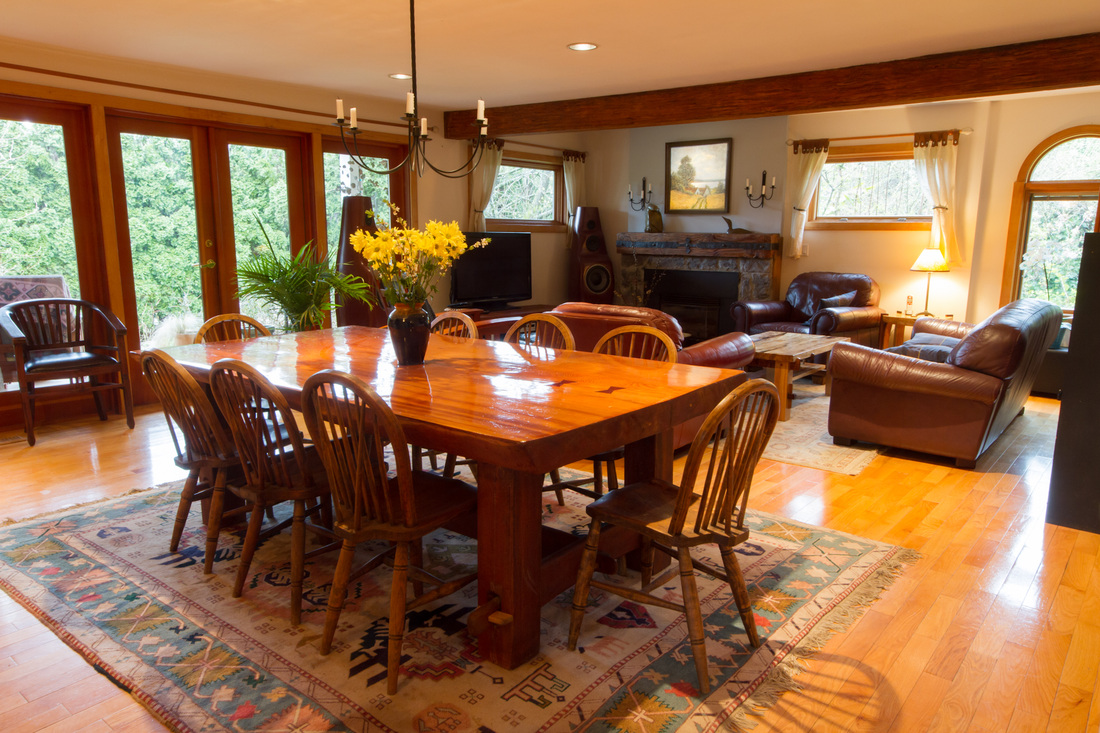 Speakers

Constructed from MDF.
Step-back of each of the 3 speakers to align the voice coils
Tweeter and base driver Focals
Midrange Scan-speak.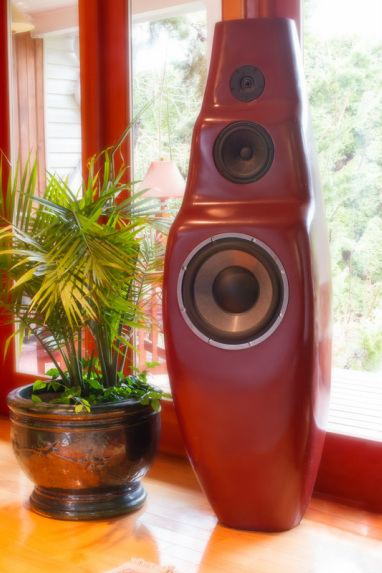 Bookshelf

Douglas fir and red cedar.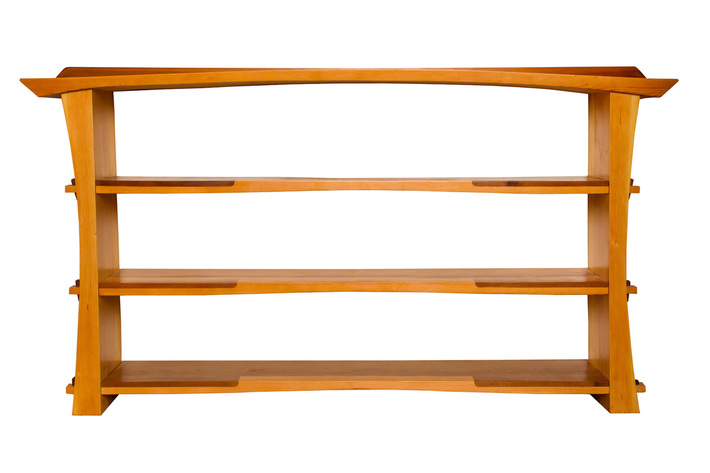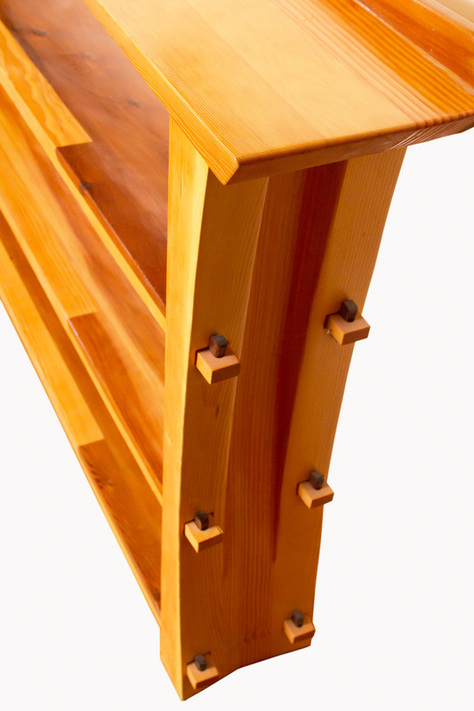 Bathroom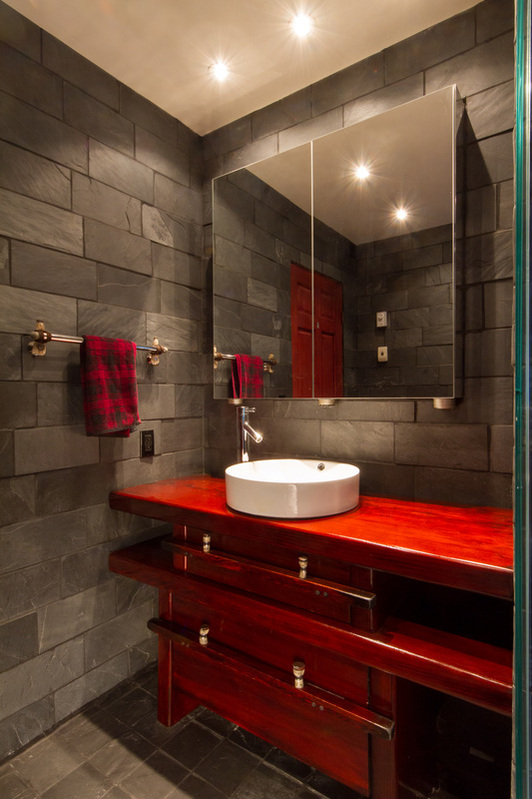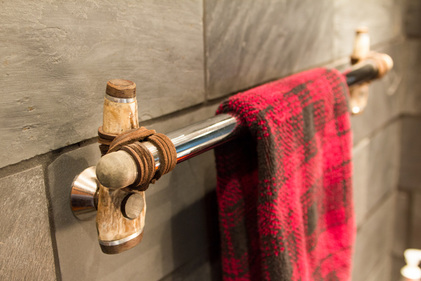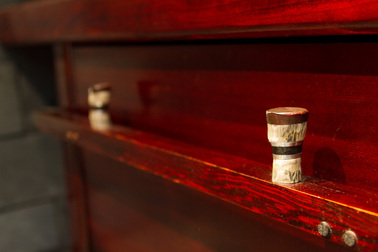 Clock

Red cedar, walnut, and Baltic birch plywood.
Weights are Serpentine [local stone]
Large gear: a coiled dragon whose back "fins" slowly taper into the cogs of the gear.
Other gears have: a lotus, a sun symbol, and a spiral.
Runs about 28 hours per winding
"Fairly" accurate time...about +/- 5 minutes/day dependent on changing humidity.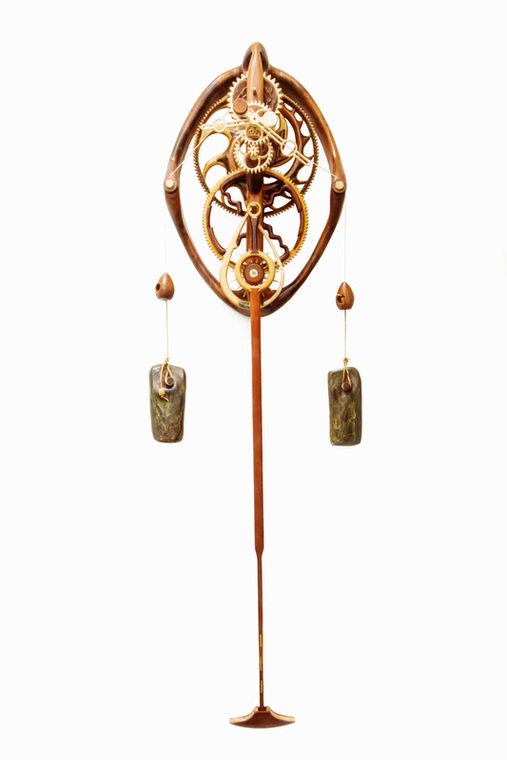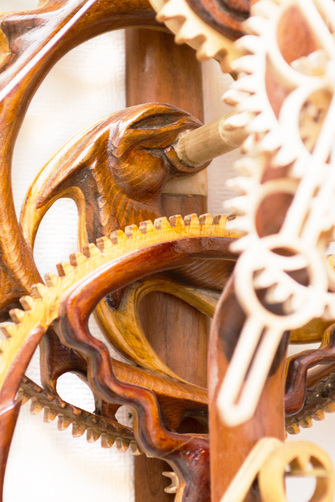 Ladle